Aging Mastery Program TM (AMP)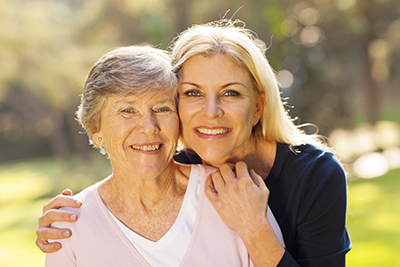 CAREgivers by Active Generations Aging Mastery Program TM (AMP) is designed for people age 50 to 100. The 10-week program provides a comprehensive approach to aging well – focusing on key aspects of health, finance, relationships, personal growth, and community involvement. AMPTM participants have shown a significant increase in their physical activity levels, healthy eating habits, use of advanced planning, social connectedness, and participation in self-management programs.
The AMPTM program is available in two versions. First as an in-person version held at community sites where older adults already gather (such as senior centers). Secondly in an online version through a self-guided environment called Digital AMPTM.
This evidence-based program allows you or your loved one to get the most out of every day.
Core Curriculum
Navigating Longer Lives: The Basics of Aging Mastery
Introduction to the program and its philosophy with a special emphasis on the new realities of aging, making the most of the gift of longevity, and taking small steps to improve health, financial well-being, social connectedness, and overall quality of life.
Exercise and You
Discussion of the importance of exercising both the mind and the body with a focus on strategies for incorporating meditation, aerobics, strengthening, flexibility, and balance into daily routines.
Sleep
Overview of how sleep patterns change as we age, the importance of monitoring the sleep cycle, and simple strategies to improve sleep.
Healthy Eating and Hydration
Review of nutrition as it relates to aging with a focus on strategies for incorporating healthy eating and hydration into daily routines.
Financial Fitness
Introduction to strategies for remaining economically secure in an era of longevity with an emphasis on setting financial goals and setting financial boundaries with friends and families.
Advance Planning
Guidance around key steps needed to manage health care, financial, and housing/care decisions with a focus on considering the role of personal values and beliefs in these decisions.
Healthy Relationships
Exploration of the benefits of being socially active, as well as the risks of isolation with a focus on practical strategies for continuing to build and strengthen friendships and family connections as we age.
Medication Management
Best practices on how to take medications as directed, how to store medications safely, and how to keep track of multiple medications.
Community Engagement
Introduction to the value of continuing contribution and small acts of kindness with a focus on identifying personal aptitudes for meaningful volunteer and civic opportunities.
Falls Prevention
Overview of the importance of falls prevention among older adults along with strategies to prevent falling.
Elective Classes
AMP also has elective classes which are good for those caregivers that are unable to commit to a series, or anyone looking for extra information on the following subjects:  AMP Elective Classes Descriptions_2016
For more information:
Or to join the AMPTM program, please call 1-800-360-6161 or click here to send an email.