Stress-Busting TM Program for Family Caregivers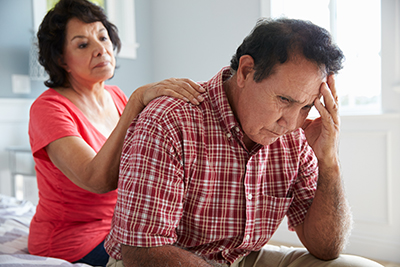 CAREgivers by Active Generations Stress-Busting TM Program for Family Caregivers deals proactively with the stress of being a caregiver. Stress management is vital for both you and your loved one's well-being. Stress can have a detrimental effect on your health and your ability to make decisions. The 9-week program meets once a week for an hour and a half and offers insights and coping tools to help you manage stress effectively.
Stress-BustingTM is offered in two different classes with one being dementia specific and the other focused on chronic illness. In addition to in-class discussions, you will also be provided a useful book for further study. Many people have not only found benefits in the class material, but with the relationships they form in the class with one another.
Chapters Stress-Busting For Chronic Illness includes: Stress Effects on Mind, Body and Spirit, Caregiver Stress and Relaxation, Facing Challenges, Grief, Loss, and Depression, Positive Thinking, Coping With Stress, Taking Care of Yourself: Healthy Living, Choosing A Path to Wellness.
The Stress-Busting for Dementia involves the same chapters as the Chronic Illness class shown above, but Chapter 4 will focus on dementia specifically.
Click HERE for online Stress Busting Classes via YouTube.
For more information:
To join the Stress-Busting TM program, please call 1-800-360-6161 or click here to send an email.